Kay Flanagan FCA CTA
Managing Director
Kay joined the practice in 1992 and subsequently became the major shareholder in 2016.
Kay qualified as a Chartered Accountant with Grant Thornton, then following success in the Institute of Taxation exams, she moved to Deloitte Touche for personal and trust tax experience. More experience in corporate tax followed at Ernst & Young – so prior to MacMahon Leggate, Kay worked for and gained experience from three out of the top six global Chartered Accountants.
Kay, amongst many other responsibilities, leads our personal tax (including inheritance) department.
Richard Robinson FCA BA (Hons)
Director
Director
Having trained and qualified locally with Ainsworths, then Cassons, Richard joined the practice in 2004 and was made partner in 2006.
Richard supports a broad cross section of corporate and non corporate clients, with particular focus on the property, digital, engineering and manufacturing sectors.
Like Kay, Richard is Audit regulated, and alongside his other responsibilities, heads up our corporate tax team advising on tax efficient corporate structures.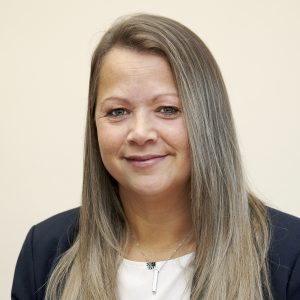 Becky Wright FCCA ACA BPF
Audit / Accounts Manager
Becky has accumulated 22 years experience at Albert Goodman (one of the biggest accountants in the South West), Sidaways (SW), Montpelier (Preston) and Haworths (Accrington.
Becky is our Audit and Accounts Manager, running our accounts department supporting clients from sole traders all the way up to and including our large corporate clients.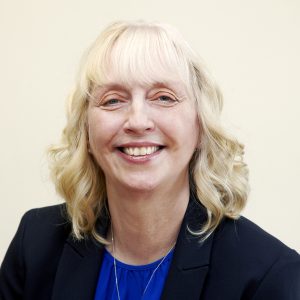 Alison Jordan FMAAT
Audit / Accounts Manager
With 34 years' experience working at Cassons (now Baldwins / AZETS), Alison has looked after a wide range of clients in differing sectors.
Alongside Becky, she manages the bookkeeping and accounts teams for all corporate and non-corporate clients.
Janet Dentith ACA CTA
Tax Manager
Janet has been with us since May 2019 after spending 10 years with Cassons (now Baldwins / AZETS).
Janet's role as Tax Manager, alongside her many other responsibilities, is to work with the Directors supporting them in implementing tax efficient strategies for their clients.
Julia Gradwell
Payroll Supervisor
Julia joined MacMahon Leggate in 2007, having previously worked for HM Revenue & Customs for over 16 years.
Head of payroll, she is helped in her team by Louise and Alex in managing over 300 companies.
Other responsibilities Julia handles are CIS returns and the preparation of Self-Assessment Tax returns.
Coronavirus (COVID-19) update
---
As a valued member of our community, we appreciate the trust you place in us to make sure all your critical services continue.
We are committed to an evidence-led and common-sense approach to containing the coronavirus outbreak and mitigating its impact on employees, customers and our wider business operations.
Please be assured we are preparing for our services to continue as normal. We have business continuity plans in place to minimise the risk of infection and make sure we can continue to deliver a business-as-usual service to our customers should an infection occur at an office. These include implementing clear guidelines for employees, providing support and advice for anyone who needs to self-quarantine, and issuing guidance on following safe hygiene practices across the organisation.
You can find further information on Covid-19 below to keep you updated:
Close